Mission Statement:

 To provide a home for the spiritual growth of young adults in Southern California by supporting existing young adult ministries and welcoming individuals who seek to strengthen their relationship with God.
Upcoming Events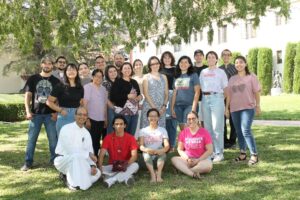 Young Adult Weekend Retreat
Who is Jesus Christ? Who Am I? Finding the Divinity Within
June 30 - July 2
Register online or contact Nancy Boldt at 626-355-7188 x133 or NBoldt@MaterDolorosa.org
$150 Suggested Donation
For adults in their 20s and 30s
No pets
Young Adult Mass is the last Sunday of each month at 5 pm! The location is either in the chapel or outside, weather permitting. Please contact Father Bruno with any questions: DBrunoCP@MaterDolorosa.org or 626-355-7188 x118.