Bookstore/Gift Shop Hours
Monday Noon - 4 p.m.
Tuesday 9 a.m. - 1 p.m.
Friday 2 p.m. - 6 p.m.
626-355-7188 x 104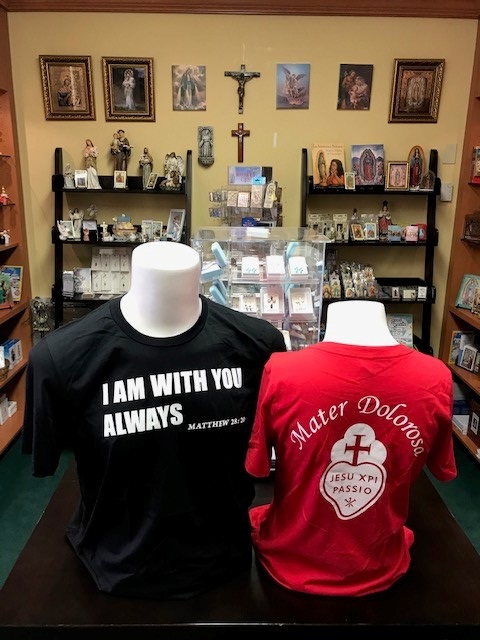 We invite you to come and browse through our wonderful selection of religious and inspirational items including:
Books for your Spiritual Journey + Crucifixes + Gift items for Baptisms, First Holy Communion, Confirmation and other Special Occasions + Holy Cards + Holy Water Bottles and Fonts + Home and Garden Décor Items + Jewelry + Passionist Logo Items + Religious Art + Sacramentals + Rosaries
Due to COVID19 restrictions, the following options are available to make a Bookstore/Gift Shop purchase.
You may schedule an appointment to visit the Bookstore/Gift Shop in person, or Requests/purchases may be made remotely. These purchases can either be shipped or picked up at the Retreat Center.
To arrange for either of these options, please leave a message at the phone number listed above or send an e-mail inquiry to: dclark@materdolorosa.org
Reminder: If you do plan to visit the bookstore, you must wear a mask and practice social distancing.
Gift Certificates Available for Retreats or Bookstore: