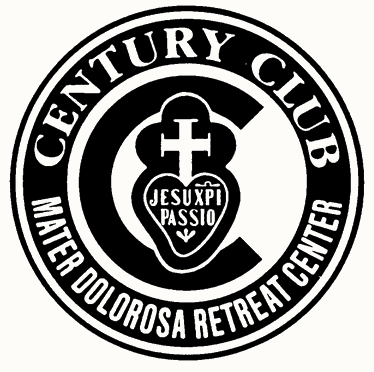 Thanks to you, Mater Dolorosa Passionist Retreat Center has not only survived the pandemic, but we have also grown to meet our community's spiritual needs! Hospitality is an important part of the Passionist charism, and the Retreat Center is a special place for so many people to reflect, pray, and be restored by the love of Christ.
We have a large goal for Century Club membership this year, $125,000! Your membership would fund numerous maintenance and improvement projects so that Mater Dolorosa can continue being a beautiful place of peace. Projects include:
Repair the donated box truck so we can collect more donations toward our Food Ministry and continue providing prepared meals to homeless people in downtown Los Angeles.
Trim trees, which are part of what makes the Retreat Center so beautiful, but they grew too much with this year's rain! Trimming is an on-going and large project this summer and fall.
Upgrade the trellis in the Garden of Seven Sorrows to keep this walled prayer garden a safe and peaceful place.
Repair irrigation throughout the property. We are constantly working on repairing irrigation as soon as possible to save every precious drop of water. The wildlife keeps us busy repairing the damage they cause by chewing and knocking over sprinklers.
We are grateful to you for your on-going support and humbly ask that you renew and increase your annual membership to help us complete these projects. Century Club membership began on July 1, 2023, and ends on June 30, 2024.
Your gift can be made online at materdolorosa.org/century-club/. You may also mail a check or call the Development Office at 626-355-7188, ext. 103. For more information on supporting Mater Dolorosa please contact Melanie Goodyear, Director of Development at MGoodyear@MaterDolorosa.org, or Development Assistant Rachel Ramirez at RRamirez@MaterDolorosa.org.
Thank you for your faithful generosity! We hope you will visit the Retreat Center again soon, whether for a retreat, a walk, or Tuesday mass; we look forward to seeing you soon! May the Passion of Jesus Christ be always in our hearts!
$5,000 - Steward level
$2,500 - Advocate level
$1,000 - Ambassador level
$ 500 - Patron level
$ 250 - Sponsor level
$ 100 - Donor level