"For I was hungry and you gave me food, I was thirsty and you gave me drink, I was a stranger and you made me welcome."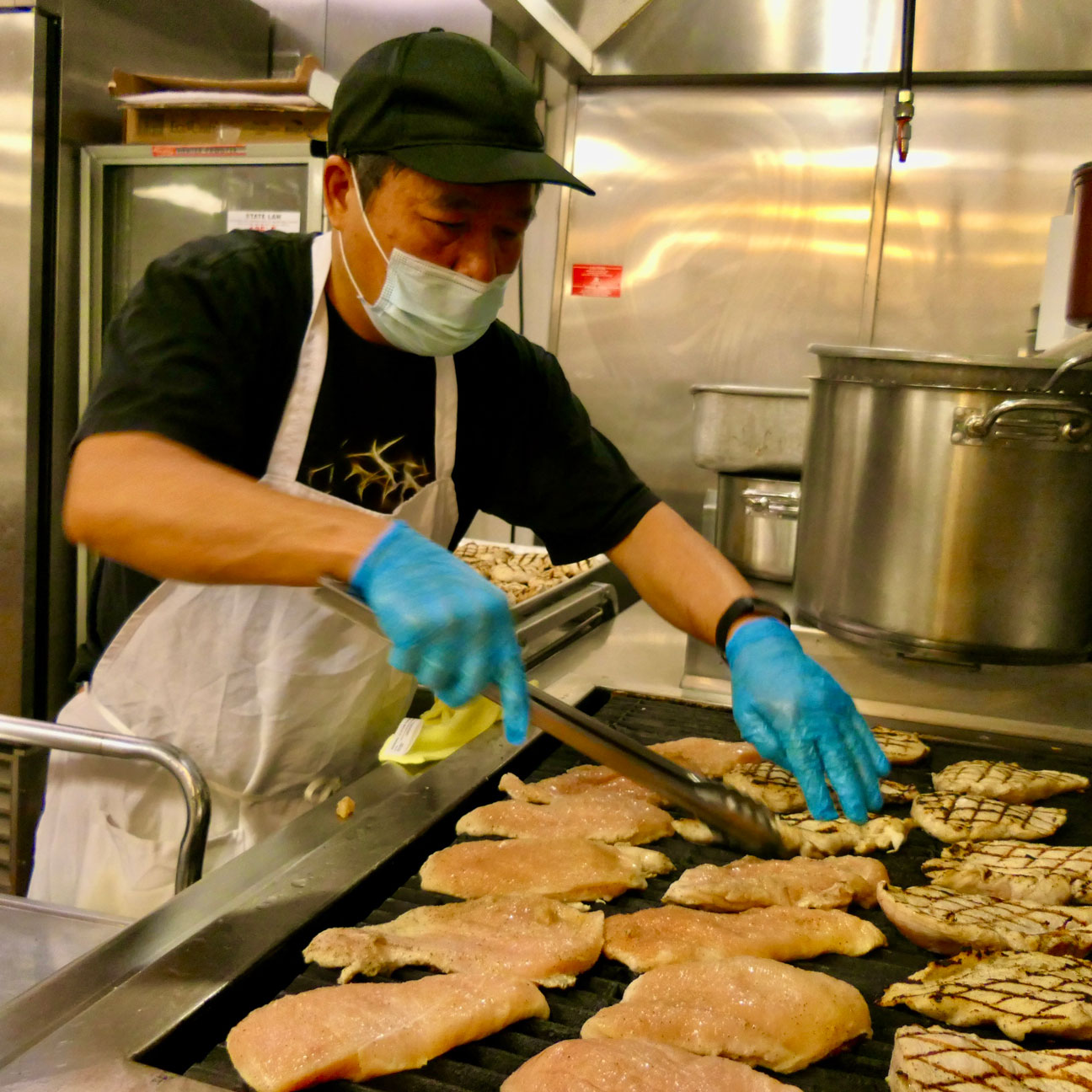 March 13, 2020, is an important date for everyone who has ever entered the gates to Mater Dolorosa.  That Friday was the first of many days the COVID-19 pandemic required us to close our doors.  Our Retreat Ministry brought to a halt our first response was to offer spiritual opportunities online—from live-streamed Eucharistic Adoration and daily Mass to virtual retreats and Zoom-based Centering Prayer sessions.
Our second response was to help with the challenge of critical food shortages resulting from the pandemic.  Thus, our Food Ministry program began.  The primary objective of our Food Ministry program is to provide nutritious meals to communities of vulnerable seniors, families, and those without a home.  This program also exemplifies our Passionist traditions of hospitality and compassion and allows us to feed the human spirit in a very practical way.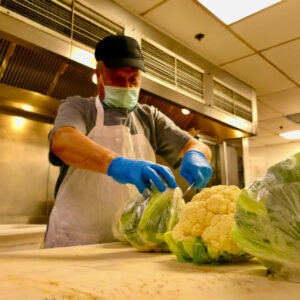 The meals we prepare for distribution meet the needs of those whose meal services have either been canceled or disrupted, or organizations who need assistance in meeting their prepared food distribution demands. Our professional kitchen staff uses our commercial kitchen to prepare, cook, package, and freeze meals every week for pick up or delivery.  Each meal costs $7.07 to produce.  Our food ministry has grown from a small partnership with the City of Sierra Madre to feed vulnerable residents to a significant food ministry for the homeless and families in the San Gabriel Valley and Los Angeles.
The Food Ministry program is sustained with donations from various sources.  We have been blessed with corporate, community, foundation, and individual support that has enabled us to provide over 50,000 meals in a year.  In addition, Cacique, the maker of specialty Mexican cheeses and creams, has been a major supporter and partner in this ministry.
Despite the reopening of businesses, schools, and organizations, the need for prepared food and distribution services has not diminished, and to keep serving the most vulnerable, we still need your support!
A $100 donation will provide 15 meals to those in need at this critical time.  Your donation, whatever the amount, is invaluable in keeping this much-needed Food Ministry viable, our staff fully utilized, and achieving our mission in the most practical way we know-how. Thank you in advance for your support and prayers. 
God Bless you all on behalf of the team at Mater Dolorosa. Pax Bonum (Peace & All Good),
Dr. Michael Cunningham, O.F.S.
Retreat Center Director