What's your favorite story from Scripture?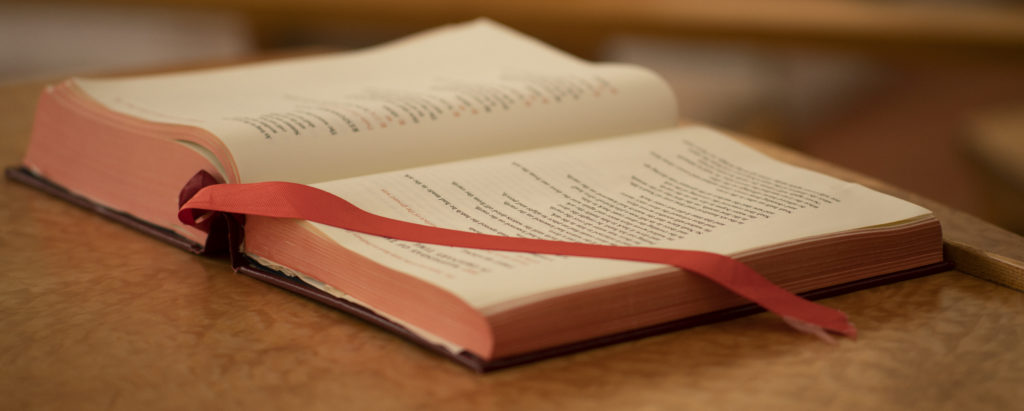 Many of us have favorite stories from Scripture.  At least, I do.  One of my favorites is the story of David and Goliath found in the First Book of Samuel.  Clearly, I'm not the only one who savors this story as it is referenced again and again in situations in which there's one side who is powerful and one who is weak.
Perhaps you know the story well but let me summarize it.  It tells of the confrontation between the grizzled, fearsome, Philistine warrior, Goliath, and the unscarred, inexperienced and perhaps even naïve, yet strangely confident young David. The context is the war between the army of the Philistines and the army of Israel led by King Saul.  Goliath, the champion of the Philistines, calls out any warrior of Saul's army that is brave enough to face him.  The stakes are winner takes all.  Saul, the King of Israel despairs at the challenge because he has no one of Goliath's caliber.  He faces losing the war by default.
Up steps young David, inexperienced in war, untried in arms, but filled with faith in God's protection.  Saul is grateful to David for stepping up to the challenge but tries to dissuade him from going out to meet Goliath.  Saul is sure David will be killed.  But Saul finally agrees to let David represent Israel because there is no one else and David is unafraid and filled with trust in God. The result of the encounter is familiar to us all.  A smooth stone picked up from the riverbed, David's sling, and a well-placed hit on the forehead of Goliath.  Stunned, Goliath falls.  David walks up to him, takes Goliath's sword and decapitates him.  A bloody ending it's true, but a triumph for Israel.
While this story of David has heroic proportions and most of us don't feel much like heroes most of the time, it can still give us hope in our own life.  Though the fate of a nation rarely depends on us, most of us do have real struggles and often seemingly unsurmountable difficulties in our lives.  Let's face it, often we just don't know what to do in response to the challenges we face.  Sometimes it can be our inability to please or even understand what's going on in members of our family.  Or, it could be in dealing with a particularly difficult situation or person at work.  Or, it could be figuring out how to deal with prickly political or social situations.  We can even feel helpless in responding to world issues such as hunger, social injustice, racial prejudice, and violence.  There are so many situations in our lives that are far beyond our capabilities.  We don't know how to respond and sometimes doubt our ability even to survive. 
At the very core of young David's ability to deal with the much stronger Goliath is his complete trust in God.  Surely, if David had not had that trust, he would have hesitated to step forward.  And, even if he were able to step up, it would have been very likely that his aim would have been less sure.  Clearly, his calm and confidence and thus, his success was the result of his utter trust in God.  His unimagined victory gives us courage. 
Every time I think about this ancient story about David and Goliath, I wonder about my own trust in God.  Do I trust that God is with me, even in the confusing and challenging situations in my life? Does David show the way?  Is it a way that makes sense to me, here and now?  How can I strengthen my conviction that God is with me?
Copyright 2019 Reflection by Michael Higgins, CP
Copyright 2019 Photograph by Michael J. Cunningham OFS
 
You may re-use this material and republish with permission unless used for commercial purposes. If you are using the materials for commercial purposes, please contact us.
Please feel free to forward this email to a friend to sign up for the program at www.spiritualbreak.com or at https://materdolorosa.org/spiritualbreak/