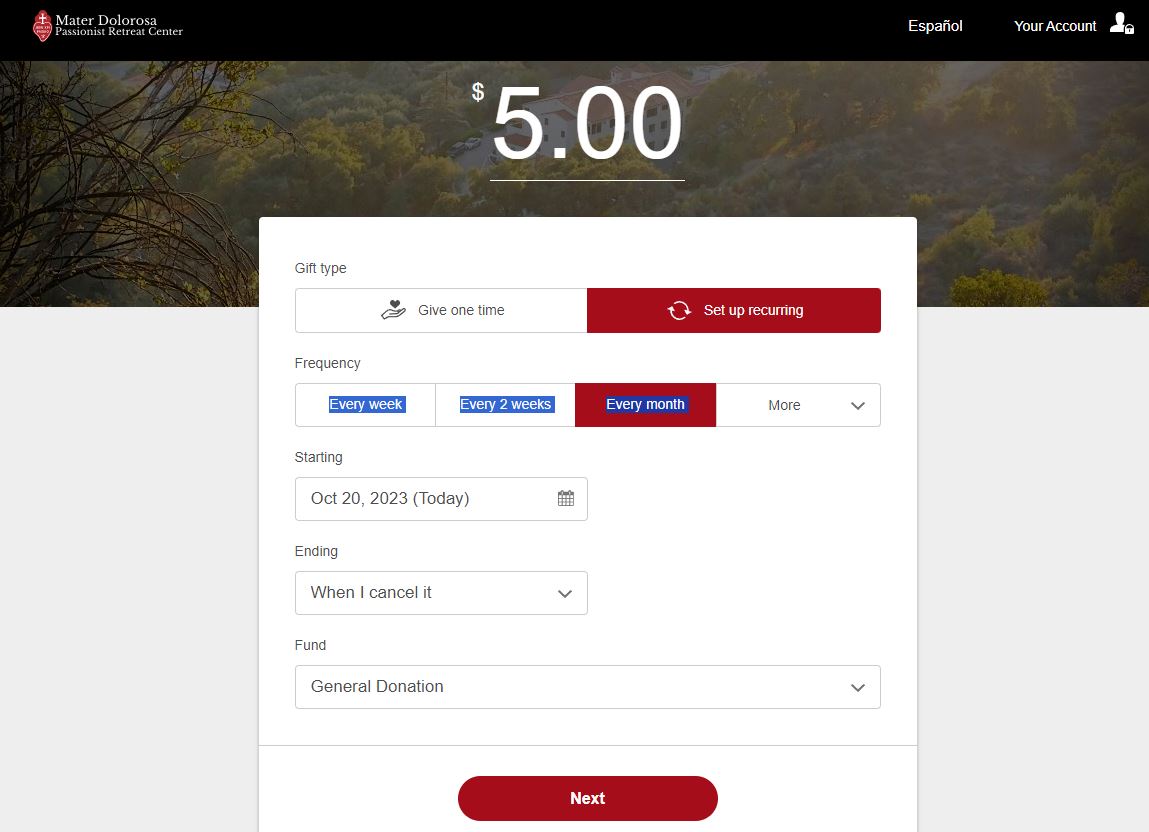 Step 1 - New Gift
Set Up
Open our Mater Dolorosa Giving Page by clicking HERE. Input the donation amount of your choosing and select the frequency of your recurring donation, as well as the start date and when you would like the recurring donation to terminate. Then, click Next at the bottom.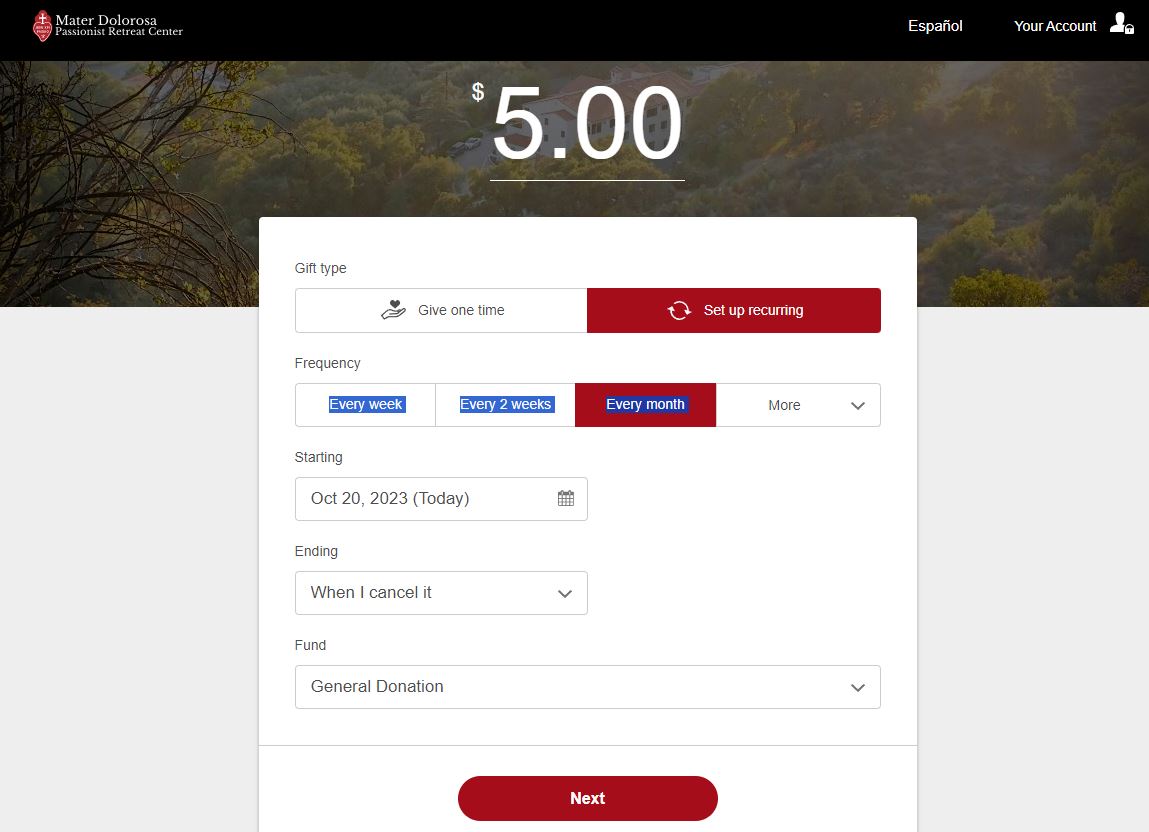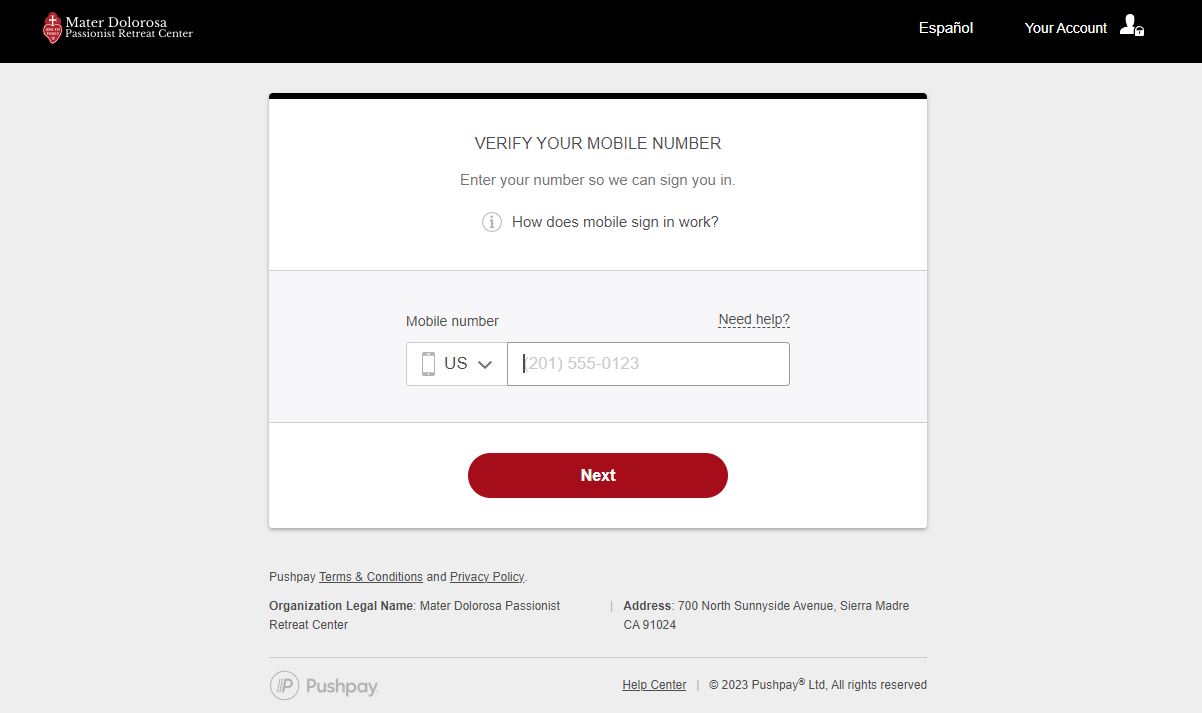 Step 2 - Verify Account or Login with Mobile
Enter your mobile phone number in order to establish your Pushpay account. Click Next.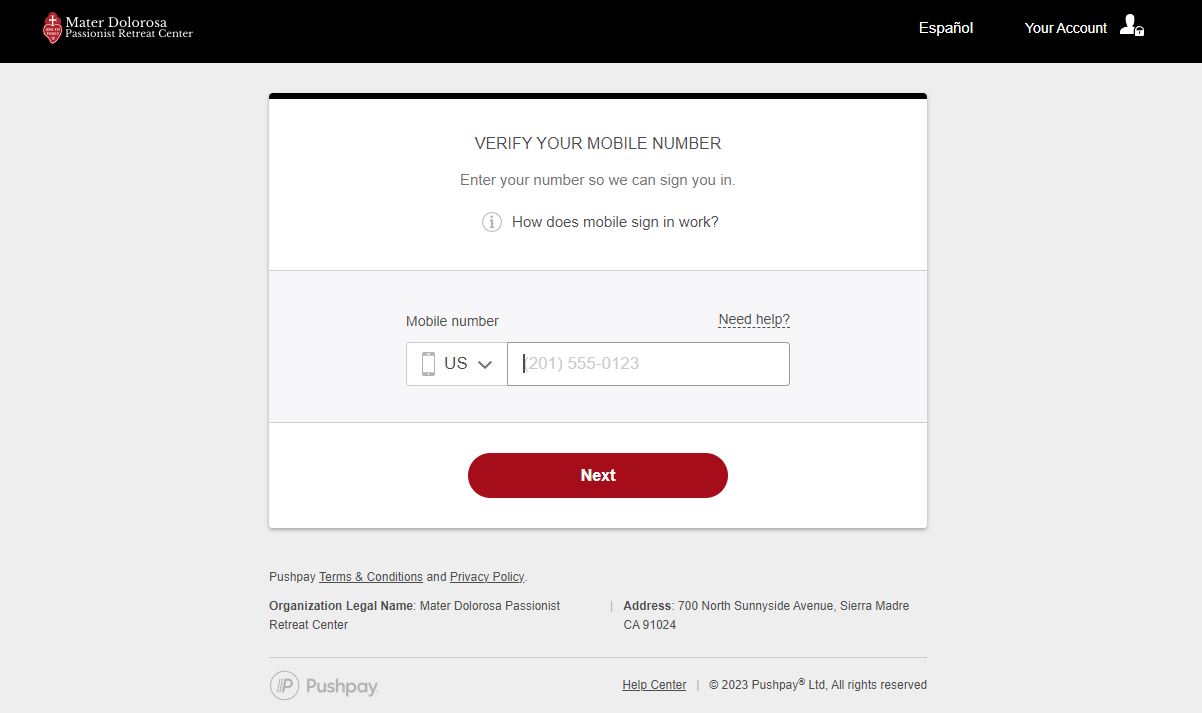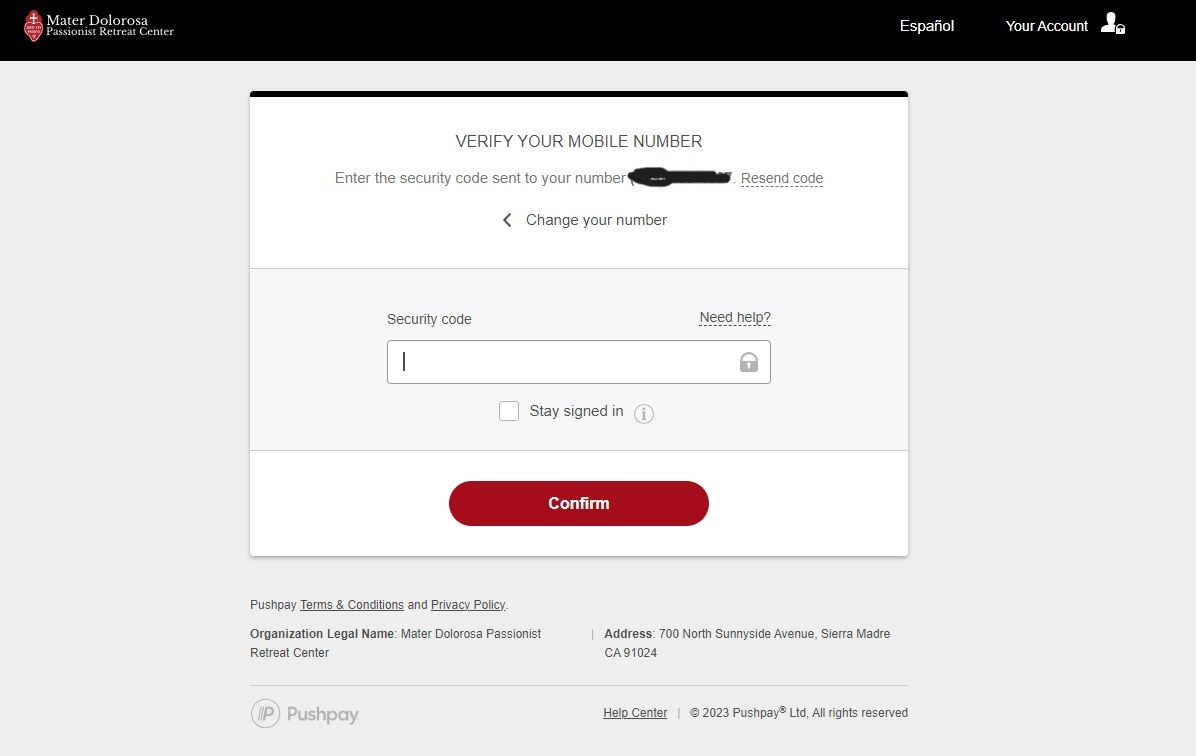 Step 3 - Verify with Code to Cell
A verification code will be texted to your cell phone. Enter that code and click Confirm.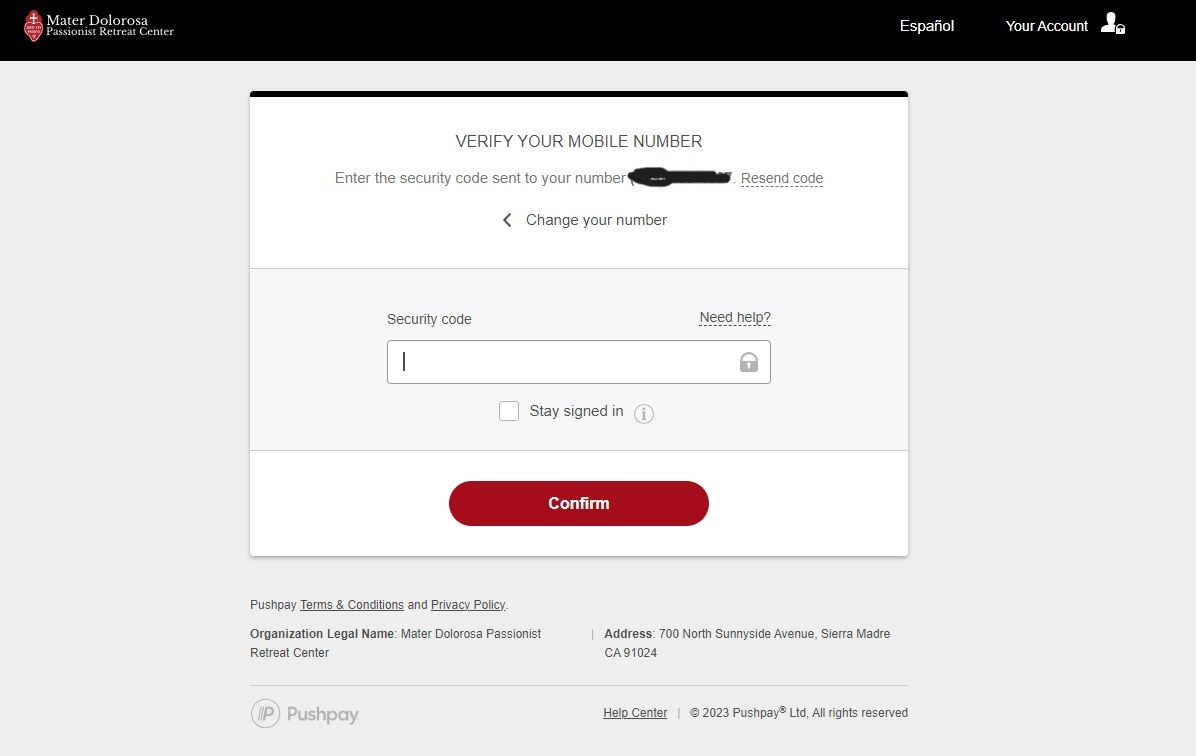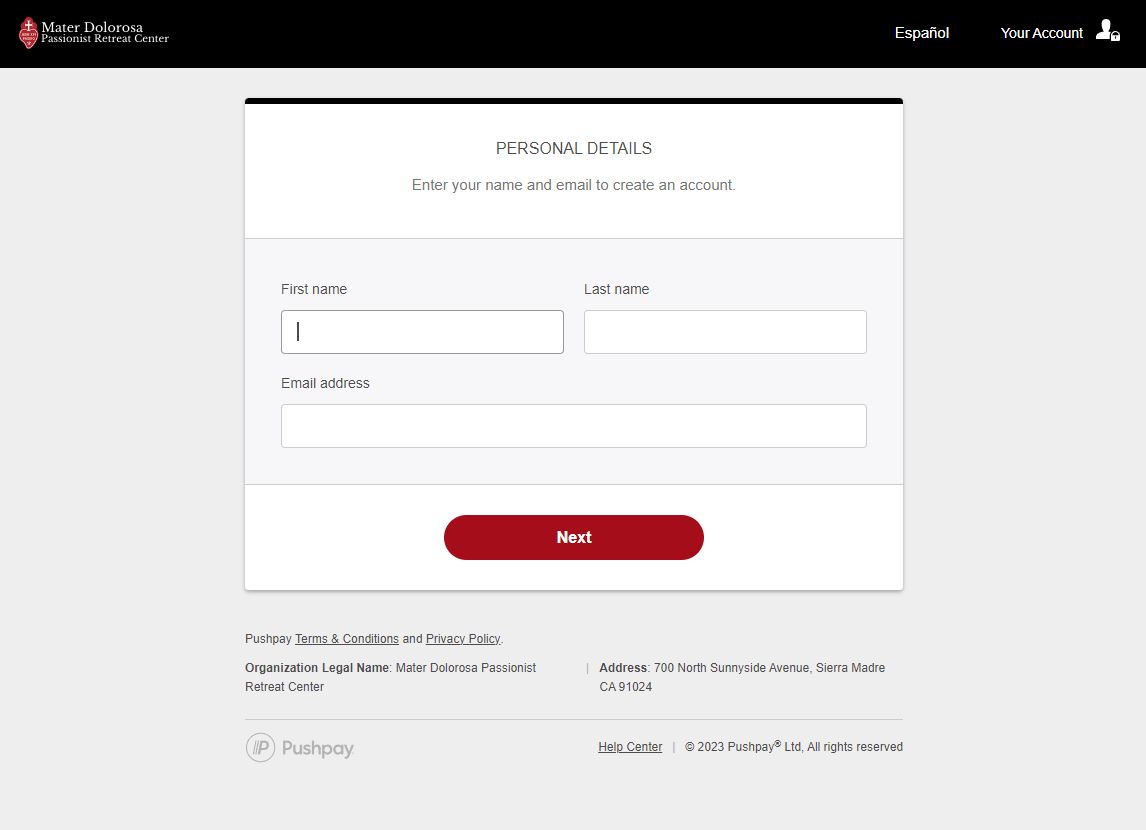 Step 4 - Create Profile
Set up your Pushpay profile by entering your name and email address. This is the email address where you will receive receipts direct from the Pushpay system after each donation, as well as any notifications of failure to process. Be sure to check your spam folder after this initial set up and/or add the Pushpay email address as an "approved" sender. Then, click Next.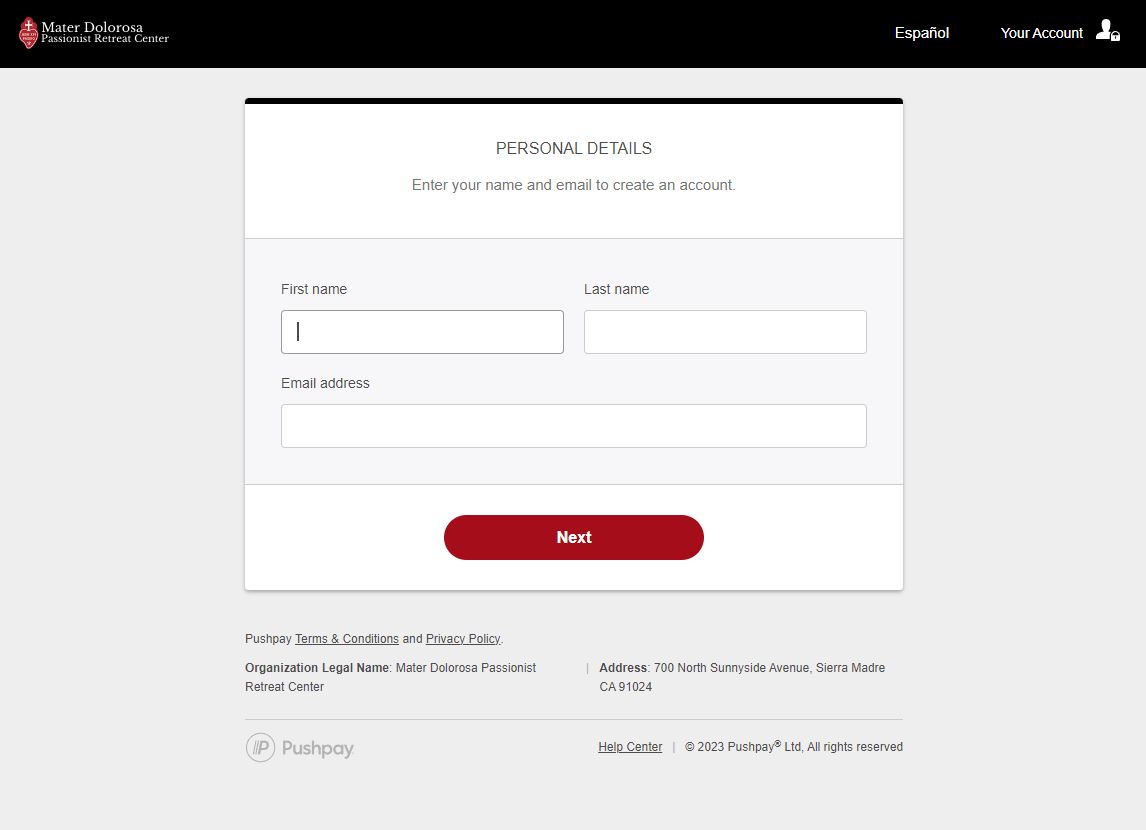 Step 5 - Payment method
Enter payment method details. Click Next.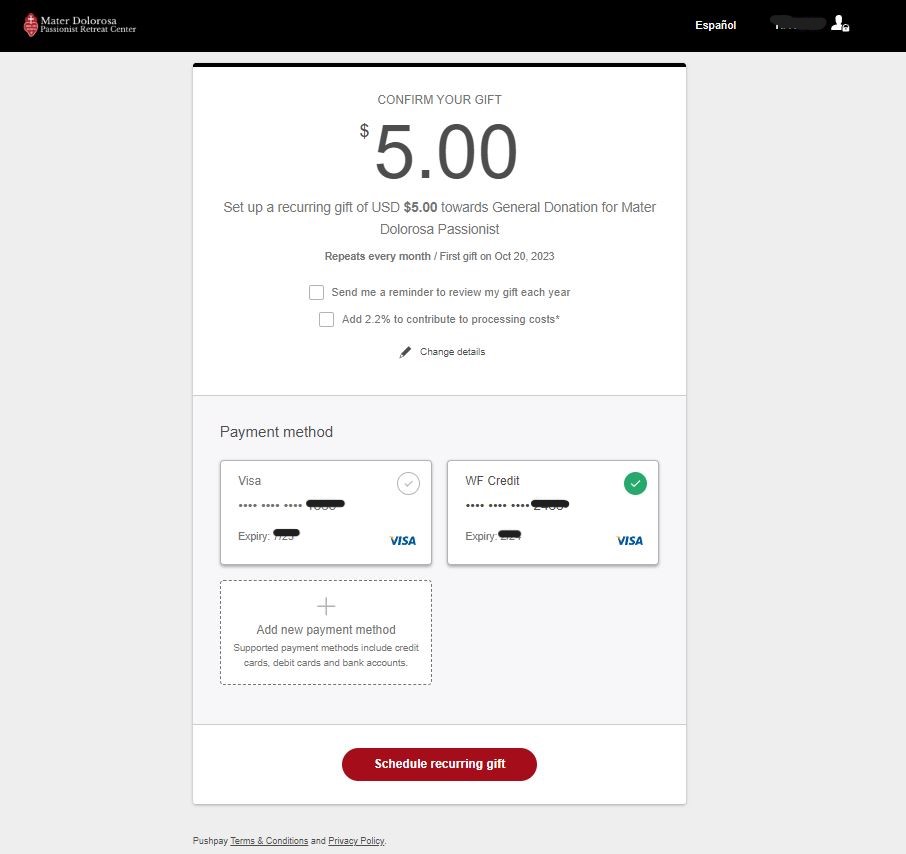 Step 6 - Confirm Gift
Confirm all of the details of your gift (amount, frequency, start/end date, payment method, etc). If you opt for an ongoing recurring gift (with no concrete end date or number of donations), you can also choose to receive a reminder to review your donation every year at this point in the set up process. Additionally, you are given the option to cover credit card processing fees. Simply check the box next to this option and the amount will be added to your donation total. Click "Schedule Recurring Gift."