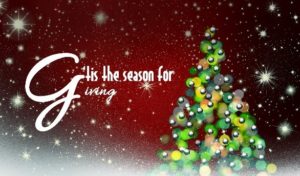 "I truly did not want to leave the peace and serenity I experienced here. I can't wait to come back and live another retreat here to nurture my mind, body, and soul."
Dear Friends,
Peace, serenity,  God's love and spiritual renewal…these are common themes we want to share with you from the comments we receive from retreatants and guests who drive through the gates of Mater Dolorosa. 
"If you want a place where you can truly feel God's presence, hear His word, experience His love, marvel at the beauty of His creation, or just find a sanctuary away from the hustle and bustle of your daily life, you need to experience a retreat here. I look forward to my weekend every year."
'It is truly a piece of heaven on earth. A place to get away from the worldly distractions and work on one's spiritual health."
The retreat ministry at Mater Dolorosa Passionist Retreat Center continues because of you  –  our Mater Dolorosa family.  We thank you and express our gratitude for your continued loyal support of the Passionist mission and ministry.  It is through your spirit of generosity and thoughtfulness that since 1926 we continue to provide a safe place for hope and healing for you and all who come to these sacred grounds. 
We humbly ask you to make a special year-end gift today of $25, $50, $100, $500, $1,000 or whatever you can give.  Please take comfort in knowing that your gift helps transform the life of someone in need of God's special grace. 
God gave His greatest gift to us on that first Christmas Day.  May the wonder of it always guide and light your way and may you have the gift of faith, the blessing of hope and the peace of His love at Christmas and always.
Sincerely in Christ,
Dr. Michael J. Cunningham, O.F.S
Retreat Center Director
Rev. Michael Higgins, C.P.
Director of Passionist Retreats
P.S.  For tax purposes, year-end donations must be received in the Retreat Center Office, postmarked, or made online no later than December 31, 2019. 
Please consider Mater Dolorosa in your will or estate plan.