"Fiesta on the Hill"… At Harvest on the Hill 2018
IT'S A CELEBRATION!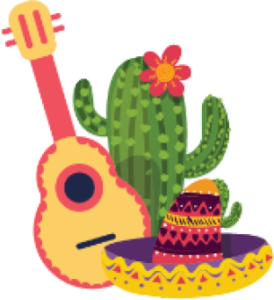 Mater Dolorosa's 15th Annual Harvest on the Hill Auction & Dinner.
Saturday, October 20, 2018
at
Mater Dolorosa Passionist Retreat Center
700 N Sunnyside Avenue, Sierra Madre CA 91024
Harvest on the Hill is a community celebration that raises funds in support of the much needed Passionist retreat ministry that began in 1926 in the foothills of Sierra Madre.
Proceeds from past auctions have provided funds for our retreat and ministry programs, special capital projects, and renovations to the Retreat Center and grounds. Proceeds also support our Passionist tradition of preaching, hospitality and compassion to those in need.
The proceeds of this year's Harvest on the Hill will help with a much needed project…replacing the pipes for all plumbing fixtures in the West Wing guest rooms. The original retreat center building (referred to as the West Wing) was built in 1949. The domestic water system which brings potable water to faucets, showers and toilets is aging and in constant need of maintenance. This system also affects the air conditioning water feed in each of the rooms. We extend our deep personal thanks for whatever support you can provide in making this year's event a success.
CLICK HERE OR SCROLL DOWN TO REGISTER OR MAKE A DONATION
SPONSORSHIPS – Patron and Sponsorship Opportunities are available at multiple levels for your company, family and friends. Sponsorships are critical and assist with underwriting Harvest on the Hill expenses.
AUCTION ITEMS – Please consider donating an auction package. Please submit auction items by October 10, 2018. Suggestions:
Airline miles to accompany a fun getaway.
A week or weekend stay at your timeshare or a gift certificate from a travel agency.
Tickets to a baseball, basketball or football game or a concert or play.
Disneyland or Universal Studio passes.
CLICK HERE for a list of auction item ideas
CLICK HERE to open an auction item donor form
Purchase Opportunity Drawing tickets and win a two-night stay at the Ojai Valley Inn & Spa, Ojai or the Blue Lantern Inn, Dana Point.

NEW THIS YEAR!!
Mobile bidding at Harvest on the Hill.
Please bring your phone.
Easy checkout – No Lines!
Auction bidding for everyone begins on October 13, 2018.
Use your iPad, computer or mobile phone.
Please register for remote bidding at http://Harvest18.givesmart.com
We hope you will join us at "Fiesta on the Hill" on Saturday, October 2oth!
For more information, please contact the Development Office at (626) 355-7188
or jwarlick@materdolorosa.org