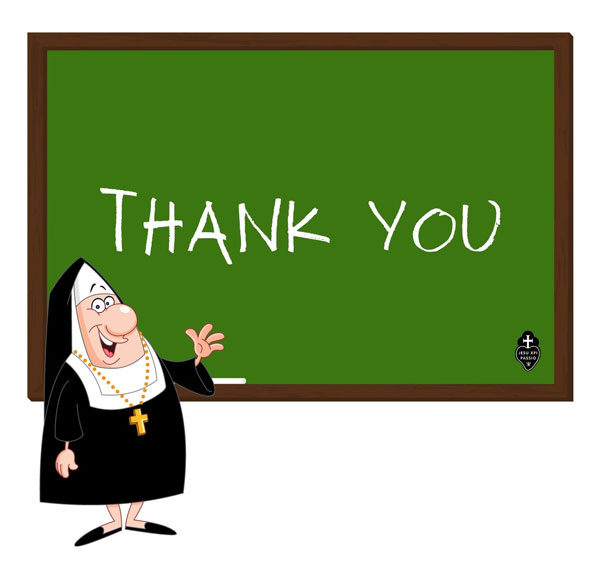 Mater Dolorosa's 18th Annual Harvest on the Hill featured Late Nite Catechism with "Sister" in her award-winning performance. "Sister" was very entertaining, and the childhood memories of hall monitors and skirt checks flooded back as if it were yesterday. The continuous sounds of laughter in our "outdoor classroom" were proof of a fun evening. (Note from Michael Cunningham: "I did not have any skirt checks, but ties were checked each day.")
It is with deep gratitude that we thank everyone who helped make this event a success: our Guests; our Patrons; our Donors; our Volunteers; our Auctioneer, Jeff Throop; our Harvest on the Hill Co-Chairs, Kathryn Kenney and Eileen Richards and Committee members; and "Sister." Every level of participation made a difference in the success of this important fundraiser. 
The response to our calls for help in meeting the needs of Mater Dolorosa keep our retreat and food ministries alive, our doors open, and ongoing repairs and improvements possible. We look to the future and the outreach necessary to continue these special ministries while also improving our facilities to maintain an efficient spirit-filled retreat center. 
Thank you, thank you, thank you from the bottom of our hearts.
Dr. Michael Cunningham, O.F.S.
Retreat Center Director
Fr. Michael Higgins, C.P.
Co-Director Passionist Programs
Jeanne Warlick
Development Director