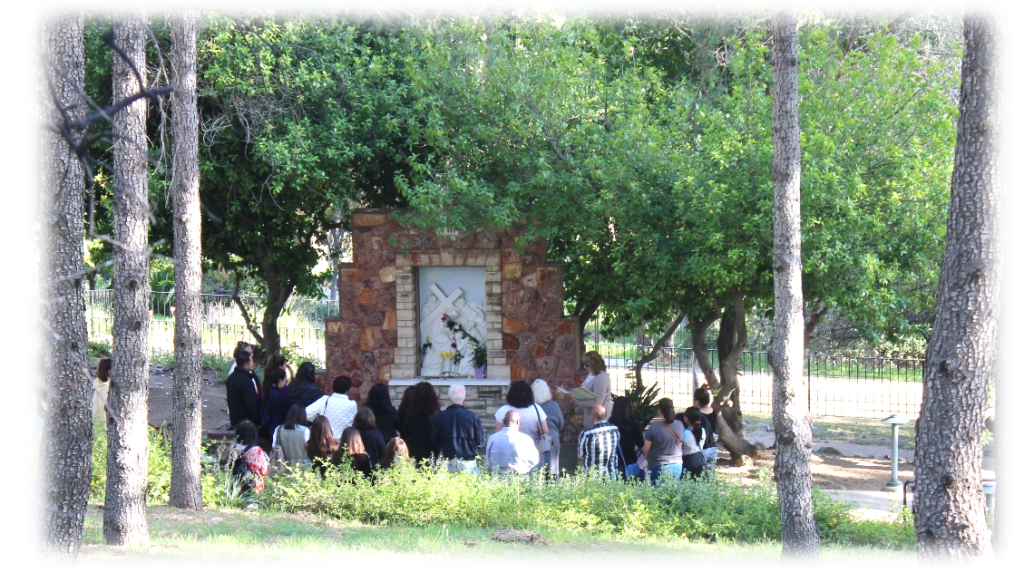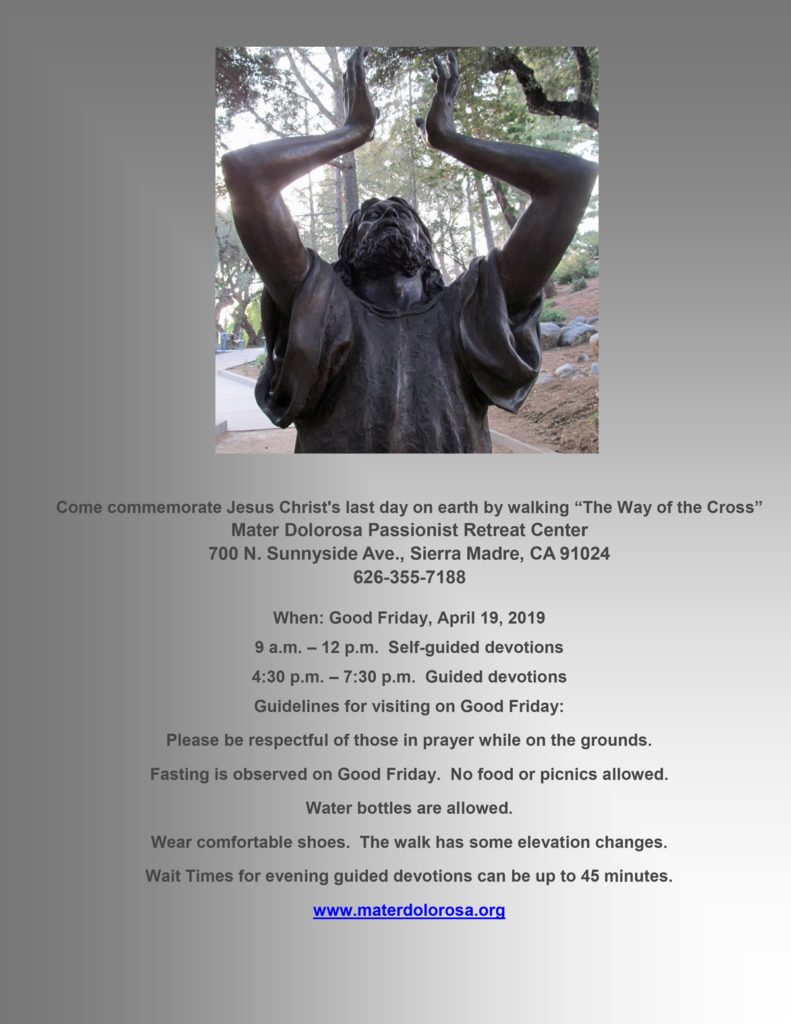 Once again this year Mater Dolorosa will open to the public on Good Friday.  On behalf of the Passionists and staff at Mater Dolorosa, we invite you to participate with us this year to host the people coming to make the Way of the Cross.  Good Friday is without doubt one of the most incredible days of the year at Mater Dolorosa and we couldn't do it without you!  For 2018, we had over 3,400 pilgrims for both the morning and afternoon events.  Your help is greatly appreciated!
We offer volunteer opportunities in the morning and in the afternoon/evening as shown below.  If you are able to help, please complete the form below.  You may also send an email or call to sign up.  Please indicate your preference as to morning or afternoon.  Following your registration, we'll send you a packet of materials detailing your volunteer assignment.  Please RSVP no later than March 29, 2019.  You will be notified of your volunteer assignment by April 12, 2019.
Good Friday – April 19, 2019
Morning – Self Guided Stations 9 am to 12 Noon
Volunteer check in at 8:30 a.m.
Afternoon/Evening – Guided Stations 4:30 pm to 7:30 p.m.
Volunteer check in between 3 p.m. to 4 p.m.
If you know of anyone else who would like to help, please share the above link or have them email or call the Retreat Center.  We look forward to hearing from you soon.
Thank you,


Janet Selinske
Director, Facility Operations
materdolorosa@materdolorosa.org
626-355-7188 ext. 107