Mater Dolorosa
Golf Classic
Enjoy a Fun Day of Golf
For $250 each golfer gets a rousing day of golf and good times at the tournament and awards banquet as well as:
Coffee and donuts
Lunch
On course beverages and snacks
Awards dinner at Mater Dolorosa
Swag
Be an Event or Tee Sponsor
Sponsorship levels are $10,000; $5,000; $2,500; and $1,000.
Recognition and golfing opportunities are included at each level.
Sponsor a Hole for $250.
Please register by Friday, May 12th, as the event usually fills up early.
In addition to supporting the Retreat Center's ministries, the Golf Classic will support an important financial and environmental investment: solar panels. The installation of two solar arrays will have an immediate positive ecological impact and the panels will pay for themselves in five to six years. But we need to pay $1.2 million up front to install them!
Pope Francis has called us to an "ecological conversion," recognizing that the world is God's loving gift and taking more responsibility to care for our common home.  We greatly appreciate your support to put this love and care into practice!
Many thanks to the Golf Committee: Pat Wickhem and Claire and Jim Brewer!
Need more information?
Melanie Goodyear, Development Office (626) 355-7188, ext. 103 or MGoodyear@MaterDolorosa.org.
Pat Wickhem, Committee Chair 626-416-8824 or Pickempat1@aol.com
Rachel Ramirez, Development Office (626) 355-7188, ext. 130 or RRamirez@MaterDolorosa.org.
Your support is greatly appreciated!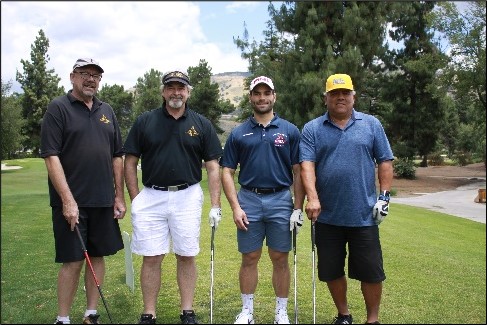 Registration will open in early February