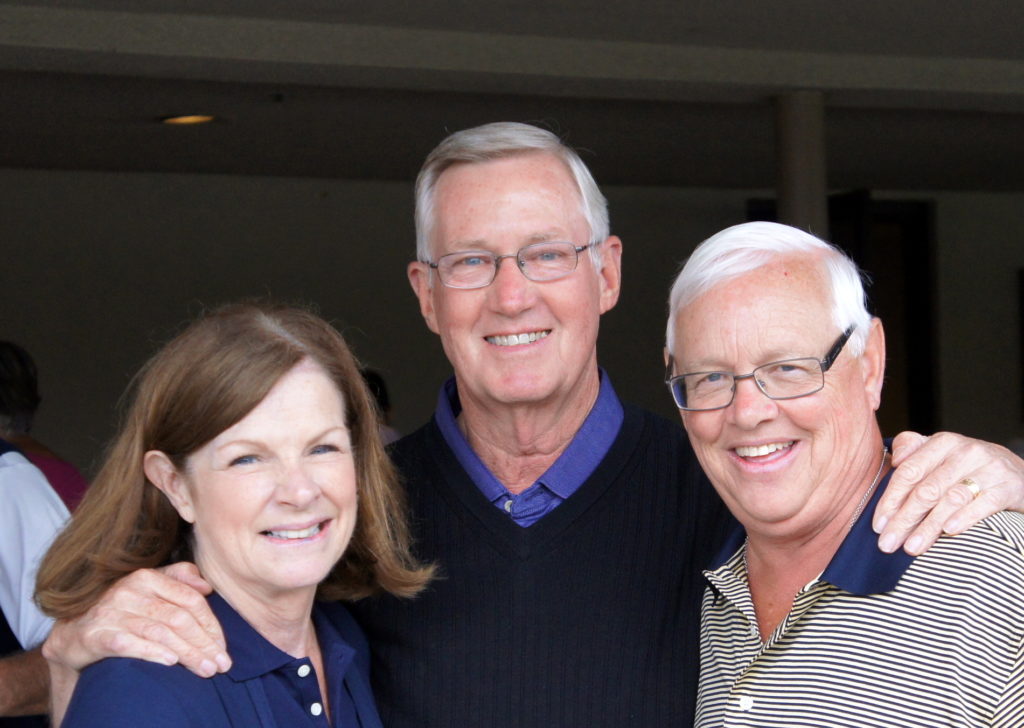 Mater Dolorosa's 11th Annual Golf Classic
Thanks to One and All!
On Monday, May 22nd Mater Dolorosa held its 11th Annual Golf Tournament.  It was another amazing success under the chairmanship of Pat Wickhem and his team Claire Brewer and Jim Brewer.  The golf tournament revenue has been taken to new heights in the seven years that Pat has been our Golf Chair.  This year alone the gross revenue is $149,000.00 and the net will exceed $107,000.00.
We have been blessed with Pat's awesome leadership in procuring sponsors, auction items and golfers.  Claire's organizational skills behind the scenes has been invaluable and Jim's detail to the numbers and planning with the golf course impeccable.
We have also been blessed with the support of many friends and retreatants who support this important fundraiser.  The annual golf tournament is one not to be missed and Pat, Claire and Jim have made it so.
We say thank you to Pat, Claire and Jim for their hours of dedication to the success of this event for the past seven years, but most importantly, we thank them for their commitment to the mission and ministry that we all hold dear at Mater Dolorosa.  As they step down as our "Golf Team" and move on to future endeavors, we wish them the best of luck.