Mike Cunningham here:
"Dear Supporters and Friends of Mater Dolorosa. Our role here is usually one of a spiritual nature, and of course, that has been one of our major activities here since the virus struck. Since then we have instigated Daily Mass on-line, online prayer groups and more retreat related activities planned.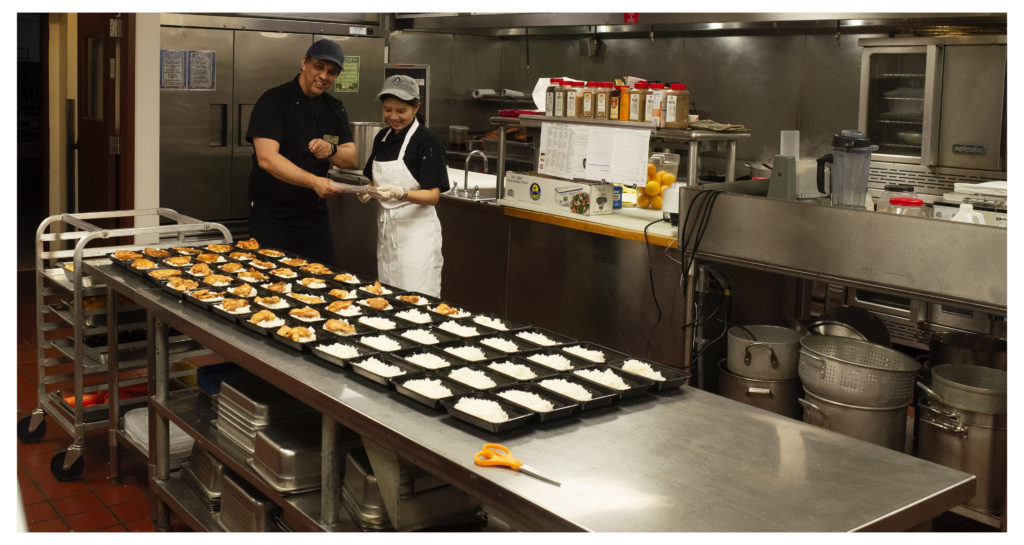 Food preparation and oversight at the Mater Dolorosa kitchen at the beginning of our Food Ministry Outreach program.
However, this pandemic calls us to do more. We have reached out to the community and have made the considerable talents and skills of our catering staff available to the community through the preparation and delivery of meals. While most of our staff have been either working remotely from home or are covered by "stay at home" requests from the governor and county governments, our kitchen staff is busier than ever.
In conjunction with the town manager of Sierra Madre, Gabe Engeland, we have entered into a collaborative Food Ministry. Mater Dolorosa Passionist Retreat Center is now preparing a week's worth of meals for pick up and delivery to the seniors of the community. Our kitchen staff are preparing, cooking, freezing and packaging the nutritious meals to be delivered each Thursday. Our first delivery began on Thursday 26th March. We are also delivering meals to an elderly community in Duarte. In the next week, we will be adding hundreds of more meals to the Union Station Homeless Services facility in Los Angeles and the St. Francis Center. We are providing more than 1,500 meals per week for these groups and the demand is growing.  Each meal costs $6.53 to produce. That is for a nutritious meal that will sustain vulnerable seniors and those without a home through this crisis. This work is a blessing for us and fills important gaps in the food supply during this pandemic.
A donation of $100 will provide 15 meals to those in need at this critical time.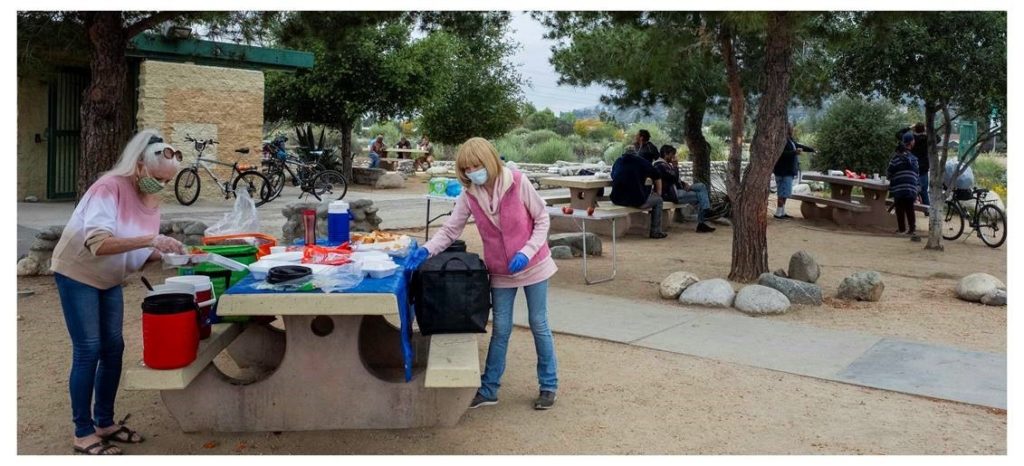 Volunteers preparing for food delivery to a local homeless community
If you can donate something towards this important activity it will help us keep important staff fully utilized as well as supporting our mission in the most practical way we know-how."
Thank you in advance for your support,
Michael J. Cunningham - Retreat Center Director