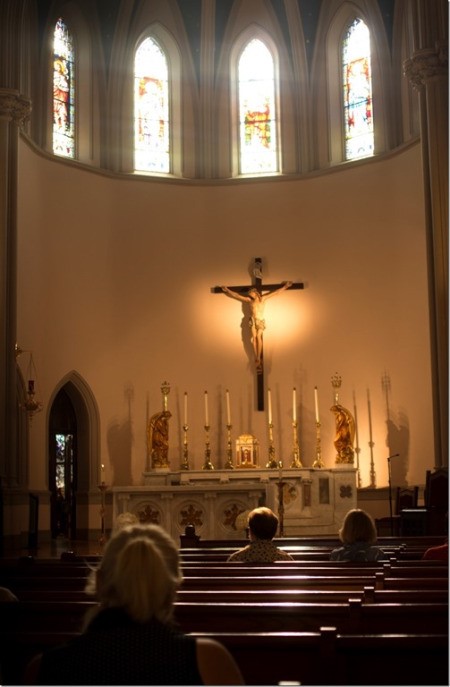 Strong Foundation
A woman was enthusiastically telling some friends about the value of a first-aid class she had just completed. "Why only yesterday," she said, "I was driving down the street when I heard this awful crash. I jammed on the brakes, ran back and found a car wrapped around a telephone pole. When I got to the injured driver, I saw a horrible sight. My knees went limp, and I didn't know what to do. But all at once I remembered something from my first-aid training. Immediately I bent down and put my head between my knees, and it worked! I didn't faint!"
Fear, anxiety, worry, uncertainty… all these can freeze us in time. When these feelings beset us, we often find ourselves stuck in our attempt to reach out, to others and ourselves. However, we are also familiar with heroic stories in which people have responded out of these very feelings. The recent natural calamities across the globe have witnessed many such heroic acts from people, who despite their own limited resources, reached out to the crucified of today.
Can you recall how you reacted to a difficult situation or emergency in your life?
When Jesus preached God's reign it was not just any kind of words and/or actions, rather a prophetic one. He invited people to think differently, act differently, but always out of a strong foundation in God. He invited them to step out of their comfort zones, in their perception of reality and of people.
When we have a strong sense of values and know our priorities, we can continue to be focused on what is really important in our lives. We have a strong foundation in Jesus. The Sacraments empower us to be prophetic voices in our times. If the foundation of our life is strong, then what we build on it will also be strong. Each day provides us with ample opportunities to put the 'Word' into 'Action'.
"Everyone who listens to these words of mine and acts on them
will be like a wise man who built his house on rock." (Mt. 7:24)
A Crisis Observed
A crisis observed and examined,
Creates a mark on the soul,
Obscuring peace just a little more.
Until action is taken.
Reflection Copyright 2018 by Fr. Bruno D'Souza C.P.
Photography and Poem Copyright 2018 by Michael J. Cunningham OFS
You may re-use this material and republish with permission unless used for commercial purposes. If you are using the materials for commercial purposes, please contact us.
Please feel free to forward this email to a friend to sign up for the program at www.spiritualbreak.com or at https://materdolorosa.org/spiritualbreak/