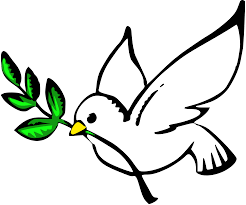 Please Scroll down to make your year end gift to Mater Dolorosa.
Dear Friends,
Peace be with you.  As you extend greetings of peace, hope, love and joy to your friends and families during the beautiful season of Thanksgiving and Christmas, I ask that you pray for peace for the many families across the globe that have experienced great loss and are facing major challenges.

Peace within ourselves emanates from our faith in the Lord.  It is our faith that helps us to face our everyday challenges, to be at peace with ourselves and to feel empathy for those who are going through trying times.
Men and women open their hearts to God for forgiveness, healing and reconciliation when they attend their annual weekend retreat at Mater Dolorosa.   Each person in their own way has felt the love of God and the wonderful hope and peace it brings.
Young adults seeking to strengthen their relationship with God leave their weekend retreat having experienced spiritual growth and a camaraderie with their fellow retreatants.
High School students during their Kairos retreat speak of their joys, hopes and sorrows in ways new and rewarding to them.  They come away with a very strong sense of their relationship with God as well as their relationships with family and friends.
The retreat ministry at Mater Dolorosa Passionist Retreat Center continues because of you  –  our Mater Dolorosa family  –  who believe in God's love and want to share that belief with others.  It is through your generous gifts that we are able to offer a place of quiet and beauty for all who seek communion with God through prayer, a place to reflect on the Word of God and to experience spiritual transformation.
That is why I humbly ask you to consider making a special year-end gift today of $25, $50, $100, $500, $1,000 or whatever you can give.  You can take comfort in knowing that your gift has helped to transform the life of someone who is in need of God's special grace.
May the gifts of peace, hope, love and joy be yours throughout the year.  You remain in our prayers.
Fr. Michael Higgins, C.P.
Retreat Director
P.S.  For tax purposes, year-end donations must be received in the Retreat Center Office, postmarked, or made online no later than December 31, 2017.  Please contact 626-355-7188, Ext. 103 with questions or for assistance.