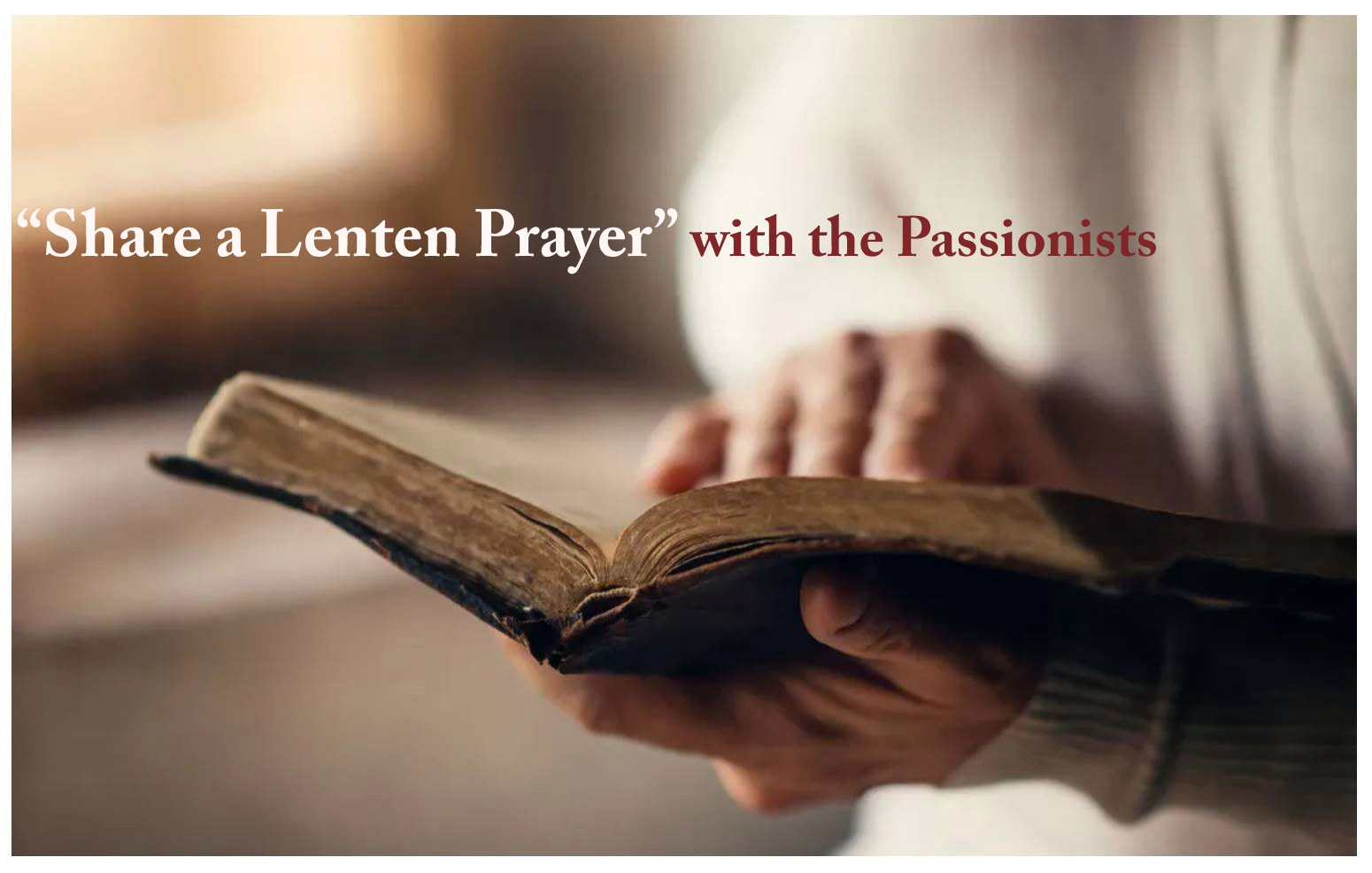 "Share a Lenten Prayer" with the Passionists
Begins Thursday February 18, 2021 – March 25, 2021
Held online via Zoom from 6:30pm-7:30pm 
During these 40 days of Lent we invite you, our Mater Dolorosa Family, to unite your prayers with ours to enter more fully into our Lenten experience. Together we become a single strong voice … a voice praying for courage and hope to face any adversities we encounter, for those in our lives who need spiritual renewal, and for our brothers and sisters who face daily difficulties in their life. 
Share a Prayer with the Passionists is a FREE Lenten program run by the retreat team of Mater Dolorosa. Each week, our team will guide you through a new reading and reflection loosely based on People of the Passion. 
While you do NOT need the book to participate and join us on Zoom, should you wish to purchase one, copies are available at the MDPRC Bookstore. 
To order, call our Bookstore Manager, Denise, at (626) 355-7188 x104 or send an email to dclark@materdolorosa.org 
Register for a "Share a Prayer with a Passionist" below to receive your Zoom link: 
Retreat Team:
Mrs. Jean Bowler
Dr. Michael J. Cunningham, O.F.S.
Fr. Bruno D'Souza, C.P.
Fr. Michael Higgins, C.P.
Deacon Manuel & Chela Valencia