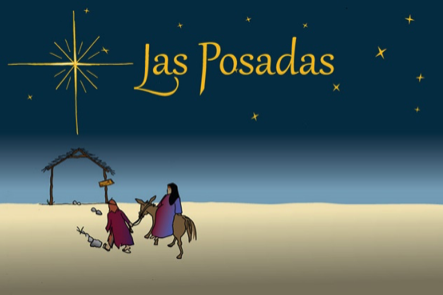 En el nombre del cielo….
Las Posadas is a novenario (nine days of religious observance) celebrated in Latin America and by Hispanics in the United States during the Christmas season. Las Posadas is Spanish for lodging or accommodations in this case refers to the inn in the story of the nativity of Jesus.
Come join us for traditional Posadas on the Hill at Mater Dolorosa on
December 15, 2019 from 3:30pm until 7:30pm.
We will have pinatas, tamales and traditional beverages!