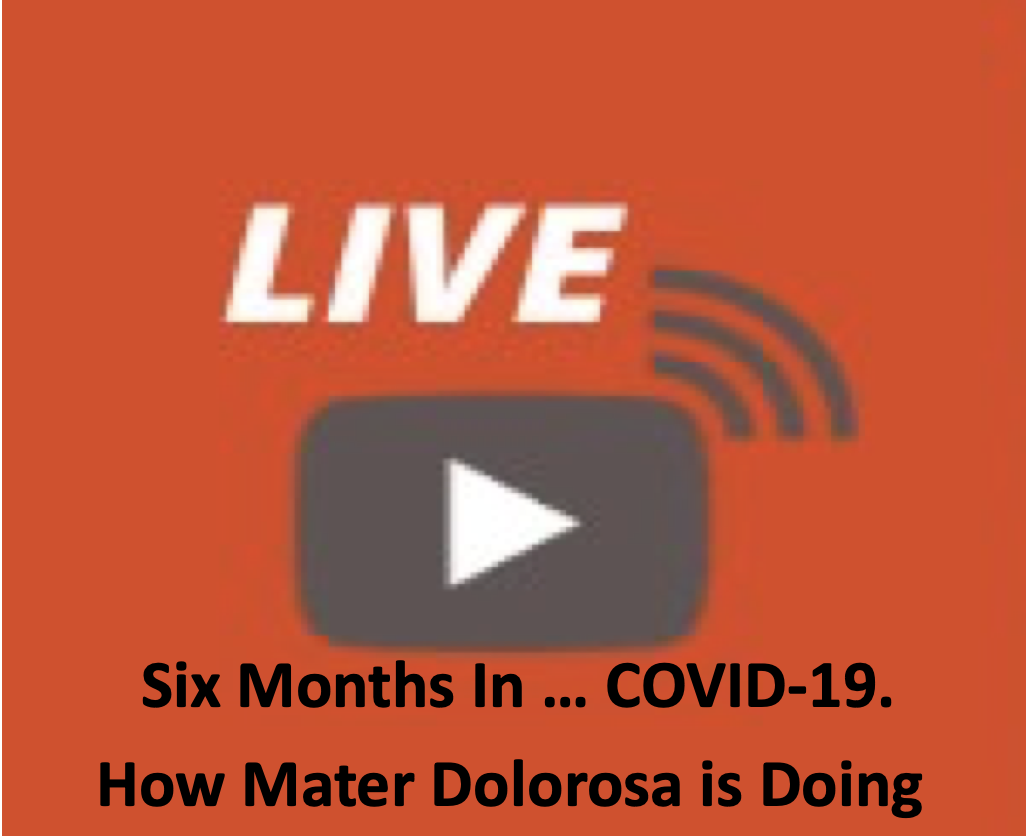 Since mid-March, the doors and gates to Mater Dolorosa have been closed due to the COVID-19 pandemic. All retreats, programs, events, and hosted group reservations were cancelled, resulting in a tremendous loss of income that has presented a very big challenge for the retreat center. The expenses of daily maintenance, emergency projects, the usual monthly utility expenses, and preparing for the safe return of our retreatants, continue even as we have been closed.
On August 12th, Mater Dolorosa announced that we would re-open with careful observation of CDC guidelines and new safety protocols involving among other things, "al fresco" dining and physical distancing.   The number of retreatants or guests is limited according to CDC guidelines.  
We are happy to be able to invite retreatants and guests back to Mater Dolorosa, even with the strict guidelines.
Despite our limited re-opening, and because of the deficit incurred since mid-March, Mater Dolorosa finds it needs your support now more than ever!
Watch for our video, coming to your email inbox on Friday, September 18th to hear from our Retreat Director, Michael Cunningham.