This is your opportunity to enjoy a taste of the Mater Dolorosa kitchen!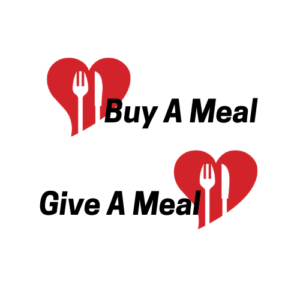 The Food Ministry Program at Mater Dolorosa is committed to providing nutritious, quality meals to those who continue to be impacted by the COVID-19 pandemic and its disruptions to reliable food supply and sources. We invite you to support this vital ministry by purchasing the very meals the Mater Dolorosa Kitchen is producing for the Food Ministry Program as part of "Buy a Meal, Give a Meal!"
For every meal you buy, one will be provided to the individuals and other non-profit organizations we are serving through our Food Ministry Program. Each meal costs $7.07 to prepare so when you purchase your next lunch or dinner for $14.14 or order several meals to be enjoyed throughout your week Mater Dolorosa will donate one meal to a person in need for every meal purchased.  Each meal comes with your selected entrée, a side of freshly prepared salad, and a dessert. Current entrée options include:
Chicken Katsu – crispy chicken with a katsu (Japanese-style BBQ) sauce, served with fried rice and garlic bok choy
Cheese Enchiladas – enchilada made with corn tortillas and a savory sauce, served with Mexican rice and beans
BBQ Pork Ribs – sweet BBQ pork ribs, served with mashed potatoes and mixed vegetables
Pork Loin - Sliced pork loin with roasted potatoes and mixed vegetables
Meatloaf - Beef meatloaf with mixed vegetables and mashed potatoes
Chicken Mole - Chicken mole (sweet and spicy sauce) with Mexican rice and beans
Meals are prepared, packaged, and frozen by the Mater Dolorosa Kitchen staff and will be available for pick-up at the Retreat Center on Wednesdays between 3:30-8:00pm in front of De Loor Hall.
700 N Sunnyside Ave, Sierra Madre, CA 91024
(Signs will be placed along the Mater Dolorosa driveway to guide you).
Simply place your order below or by calling the Retreat Center at 626-355-7188, ext. 109.
Take home your fully cooked meal, prepare it according to the instructions provided with your order, and enjoy a taste of the Mater Dolorosa Retreat Center kitchen.